If you you're looking to buy wood pallets, you've come to the right place! Finding the right Wooden Pallet Supplier in Bangalore starts with obtaining a quote from the pallet company. We work directly with you to understand your specific requirements and put together an accurate quote.
We use the Pallet Design System (PDS), a software program developed by the NWPCA for wood packaging professionals, which allows us to quickly and efficiently design quality, custom pallets to provide the best possible value to our customers.
The 4 R's of a Pallet Audit: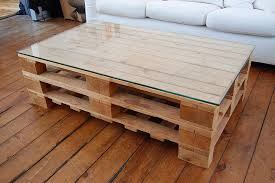 Reduction in Specifications: We will identify changes needed to optimize each component of the pallet by avoiding any dimensional overkill. We will breakdown individual components of the pallet to look for opportunities to take cost out of the pallet while reducing product damages and increasing handling process safety.
Re-manufactured Pallets: We offers a re-manufactured pallet that matches a customer's exact specification/requirement by using all recycled pallet material. A combination of recycled and new material can also be used if no recycled pallet component sizes are available.This is an excellent product for the environmentally conscience end-user.
Recycled Pallets: We offers a full line of recycled wooden pallets. Recycled pallets have filtered through the supply chain and have been discarded, salvaged and repaired by professional recycling operations. Recycled pallets can significantly reduce costs while being environmentally friendly.
Retrieval Program: Retrieval Program is win/win for you and your customer. The program will capture your euro pallets via the end user, and their value is recovered through a management program. Once the pallet is recovered, we will sort, repair and place the finished pallet back into your distribution stream.
Our goal for 4 R's
Reduce the overall pallet cost
Increase ROI – Return on initial pallet investment
Increase the life of pallet
Maintain high quality and tight product specifications
Maintain your customer relationship
Over the years it has enjoyed a growing reputation as a new and used packaging material supplier in Bangalore, achieving a healthy rate of expansion and gaining valuable experience from a number of long standing customers nationwide. Please see our products pages to view our range of reconditioned pallets in more detail.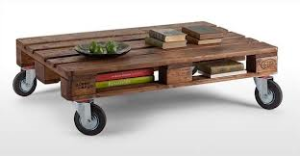 If your business requires the constant use of pallets for shipping, storage, organization and a variety of other applications, you know it's important to keep on top of your supply. Most businesses don't make their own pallets: they use an independent service to meet their needs.
Full-Service: Not only should the company make plywood pallets, they should also offer delivery as well as pick-up or recycling services to their customers. In other words, you should always have a healthy stash of quality pallets on hand to meet your needs, and when they are worn out, they shouldn't lie around creating clutter in your yard or warehouse. You have enough to think about: whether or not you are on top of your pallet supply should not be one of them.
Variety: Every business that uses pallets has different standards and different needs. The pallet supply company should therefore offer a variety of materials to choose from, i.e. new (made from virgin lumber), remanufactured (according to industry standards), recycled, combination or heat treated. The ability to choose allows you the customer to select the perfect material and stay within your budget parameters.
Outstanding Customer Service: Your business can't wait, and you simply cannot afford to deal with slow pallet services. The best companies will provide same-day delivery on standard wooden crate manufacturer Bangalore within a large radius. You should be treated like you are the most important customer in the world (which you are).
Only go for a supplier who can give you more than pallets wooden. The supplier should offer you advice on such issues as the best pallets for your particular needs. The supplier should also offer other services such as picket fencing, the manufacture of wood packaging products like timber packing and plywood cases, pallet collection, re-manufacturing, and recycling.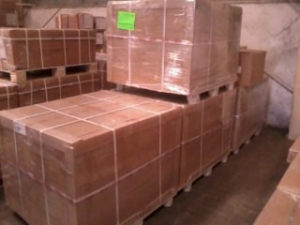 The heat treated pallet supplier in Bangalore selected should offer variety in terms of the dimensions of the pallets. This will ensure that you get the pallets that suit your particular needs. There should also be variety in terms of the type of wood used, in terms of re-manufactured wood, and in terms of recycled wood.
Delayed supply of your pallets will lead to delayed warehousing or shipping and this will cost you money. The heat treated pallets supplier should therefore, be fast enough. The supplier should offer customer service via phone and email and they should have staff members who are experienced and who are well trained.
Pallets revolutionized rail transport about 100 years ago in that they made loading faster and they have revolutionized warehousing. Do not go for a pallet that is not treated. The best export pallets are heat treated pallets. The main reason for this is the fact that there are claims that the fumigation process of treating pallets, which makes use of methyl bromide, is harmful to the environment since this chemical is toxic. So, what makes a good heat treated pallets supplier?
If reliable pallet service is essential to your bottom line, it's worth taking a little time and doing a little research to make sure you find the very best supplier in your area.
Check Here for getting more information related to Pallets in Bangalore.
Related Content :- pinewood pallets, press wood pallets in Bangalore, plastic pallets in Bangalore, jungle wood pallets, rubber wood pallets