Pallets revolutionized rail transport about 100 years ago in that they made loading faster and they have revolutionized warehousing. Do not go for a pallet that is not treated. The best pallets are Heat Treated Pallets Chennai. The main reason for this is the fact that there are claims that the fumigation process of treating pallets, which makes use of methyl bromide, is harmful to the environment since this chemical is toxic. So, what makes a good heat treated pallets supplier?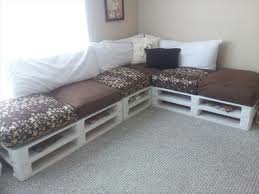 Go for a pallets wooden supplier who is certified for International Standards for Phytosanitary Measures number 15 or ISPM 15 since this is an indication that they are credible and reliable. You could check the stamp to verify this. Pallets that do not use ISPM 15 Certified Heat Treating will not be accepted in International Plant Protection Convention or IPPC member countries.
Ensure that the pinewood pallets Chennai supplier you go for does the heating properly. The treatment should be done 132.8 F (56 C) and this should go on for 30 or so minutes. Such pallets come with the initials HT, but you should get other proof that this has been done.
The supplier you go for should be registered by the relevant industry and government regulatory bodies. Examples of such bodies are the EPA Service and Forestry Commission. This is the only way to ensure that you get a reliable and credible heat treated pallets supplier.
Only go for a supplier who can give you more than pallets wooden. The supplier should offer you advice on such issues as the best pallets for your particular needs. The supplier should also offer other services such as picket fencing, the manufacture of wood packaging products like timber packing and plywood cases, pallet collection, re-manufacturing, and recycling.
The heat treated pallets Goa supplier selected should offer variety in terms of the dimensions of the pallets. This will ensure that you get the pallets that suit your particular needs. There should also be variety in terms of the type of wood used, in terms of re-manufactured wood, and in terms of recycled wood.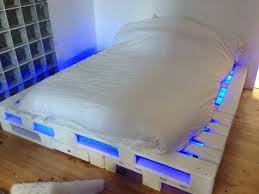 Delayed supply of your pallets will lead to delayed warehousing or shipping and this will cost you money. The heat treated pallet supplier should therefore, be fast enough. The supplier should offer customer service via phone and email and they should have staff members who are experienced and who are well trained.
Go for a Heat Treated Pallets Chennai supplier who has a website. This will allow you to get the pallets conveniently, cheaply, and anonymously. Although cost considerations are important, do not let them blind you from making other important considerations.
Pallets are used in most countries throughout the world. Due to their simple structure, they are much handier than boxes, kegs, barrels and crates, and are also considered much safer during transport. As there is currently a higher demand for goods to be transported than a few years back, the pallet industry is also experiencing a boom. Even pallets in El Paso are now more in demand than ever.
Pallets are flat structures, on which goods are placed during the transport process. They can be made from various materials, like plastic, metal and wood. Whether they are loaded with clothing, food items, electronics, wood stoves, or car parts, they are safe, and will reduce the space taken up by the product because they can be stacked better. They are easier to maneuver than the individual product items; they also help to prevent damages during transportation, as the content placed on pallets will always be wrapped securely.
If your business requires the constant use of pallets for shipping, storage, organization and a variety of other applications, you know it's important to keep on top of your supply. Most businesses don't make their own pallets: they use an independent service to meet their needs. Here are three things to look for in any pallet company you're looking into hiring.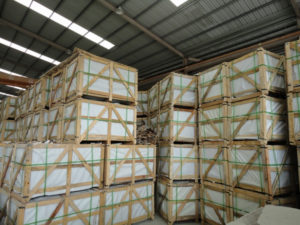 1. Full-Service: Not only should the company make pallets, they should also offer delivery as well as pick-up or recycling services to their customers. In other words, you should always have a healthy stash of quality pallets on hand to meet your needs, and when they are worn out, they shouldn't lie around creating clutter in your yard or warehouse. You have enough to think about: whether or not you are on top of your pallet supply should not be one of them.
2. Variety: Every business that uses pallets has different standards and different needs. The pallet supply company should therefore offer a variety of materials to choose from, i.e. new (made from virgin lumber), remanufactured (according to industry standards), recycled, combination or heat treated. The ability to choose allows you the customer to select the perfect material and stay within your budget parameters.
3. Outstanding Customer Service: Your business can't wait, and you simply cannot afford to deal with slow pallet services. The best companies will provide same-day delivery on standard pallets within a large radius. You should be treated like you are the most important customer in the world (which you are).
If reliable pallet service is essential to your bottom line, it's worth taking a little time and doing a little research to make sure you find the very best supplier in your area.
Check Here for getting more information related to Heat Treated Pallets Hyderabad.
Related Articles :- Wooden pallet manufacturer Chennai, Wooden pallet manufacturer Hyderabad, Wooden pallet manufacturer GOA, Pallet supplier Chennai, Pallet supplier Hyderabad, Pallet supplier GOA, Pinewood Pallets Hyderabad, Pinewood Pallets GOA