Pallets are widely used throughout many countries world wide. Pallets are slowly overtaking barrels, kegs, boxes and crates due to the simple structure and effectiveness of a safe transportation method. A pallet is a flat stable structure which allows for the transportation of goods. Pallets in Bangalore are made of many materials such as wood, metal and plastic. The flat structure of the pallet allows goods to be transported in an easy and effective manor. Due to the increase in transportation of goods the pallet has become more popular, which has increased the demand. This will look at uses for pallets and the differences between plastic and wooden pallets.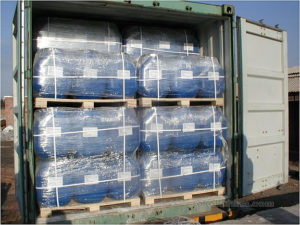 Pallet is a flat transport structure that supports goods in a stable fashion while being lifted by a forklift, pallet jack, front loader, work saver or other jacking device. Goods or shipping containers are often placed on a pallet, secured with strapping, stretch wrap or shrink wrap and then shipped. A pallet is the structural foundation of a unit load which allows handling and storage efficiency. While most pallets are wooden, pallets can also be made of plastic, metal, paper, and recycled materials.
Palletized products can be moved more quickly than by the manual handling of individual palletized cartons. This has the following benefits:
Faster turnaround of delivery vehicle (TAT) thus increasing operational efficiency.
It significantly reduces labour requirement & manual handling since it has the ability to load upto 1.2 tonne of goods. This helps in palletized movement of goods till the last leg of supply chain. It reduces the risk of product damage and worker injury, as palletized goods require less manual handling. Non-palletized loads would require different kinds of material handling equipment owing to varied sizes and shapes. Once palletized, all loads can be handled using with standard material handling equipment (MHE) such as forklifts etc., thereby eliminating the need of specialized equipment.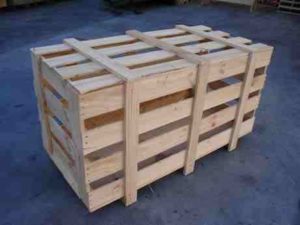 We are the industry's largest manufacturer of solid wall and steel reinforced plastic pallets in Bangalore, as well as fabricated carbon and stainless steel pallets, providing material handling solutions in both standard and custom pallet designs for a variety of markets, such as printing, pharmaceutical, machine tools, packaging, food, and chemical. Pallets are uniquely designed to meet specific application requirements, while optimizing the durability and long term performance of every pallet we produce.
Wooden pallets are uniquely processed with high impact strength polyethylene, which delivers unparalleled durability and long term pallet performance, providing customers with a superior useful life to cost ratio in comparison to plastic pallets made from other processes. Pallets are available in a wide variety of standard product configurations and sizes.
Pallets – Pooling the benefits for your business
Reduce operational costs – no capital outlay for one way pallets or shipping platforms
Gain greater budget flexibility as you only pay for what you need, when you need it
Solve materials handling requirements with access to advice from industry experts
Meet supply needs during times of seasonal or unexpected spikes as equipment is available on-demand
Reduce staff costs with no pallet procurement or disposal programs to manage
Save on capital expenditure with no obsolete equipment on your balance sheet
Focus on your core business, not equipment pooling
Reduce environmental impact with reusable packaging
Save on storage costs by holding less pallet inventory – you can collect and return pallets to CHEP at any time
Using a plywood pallets pool enables you to obtain supply chain efficiency by improving handling processes and reducing storage costs. Reusable pallets are durable and available worldwide in conveniently located service centres close to you at a time that suits you.
Pallet sizes vary across regions and while there is no universally accepted standard, the International Organization for Standardization (ISO Standard 6780) has sanctioned six pallet dimensions and CHEP can supply pallets matching all specifications for both domestic and international transfers.
There is no doubt when looking to purchase wooden pallet Bangalore that it is vital to look into the type, size and weight of the product that requires storage. It is also useful to analyze your budget to see which type of pallet is in your price range. Both wooden and plastic pallets have their advantages but it is down to you to decide which would be most appropriate.
Quality equipment available on-demand in a condition that is fit for use
Outsource the expense, labour and skills required to run an equipment pool
CHEP simplifies your logistics process so you can focus on your business
Pallets are continually being transported and re-used worldwide as pallets can make handling and the transportation of products easy. Whether they are used to transport food, materials, clothes or technology pallets can help compact products together to increase safety, reduce the amount of space taken up by products and help to prevent damage during transportation. Not only are they useful for transportation but maneuvering products around can be made easier with pallets to.

Pallets are designed with a gap between the bottom and the top of the pallet. This helps to insert forklift spikes, which will then lift the pallet and goods and transfer them from one place to another. Euro pallets are therefore useful in warehouses and supermarkets, where a large quantity of goods may be transported at any one time. Not only does this help save time but pallets can also help reduce injury or risk of injury in a workplace, as staff are not required to lift heavy products.
When deciding on a specific heat treated wooden pallet supplier to use you must take into account the effectiveness of both the material and the design. Pallets come in different shapes and sizes which indicates that each pallet has been designed for a different use. When deciding on the appropriate source you should look into the shape, weight and size of the products being stored on the pallet. The bigger and heavier the product the more structure and strength is required to hold the product. Plastic pallets are harder to make and produce as they require high energy and specialized equipment to produce. However plastic pallets are the greener option as wooden pallets require harvesting of trees to produce.
When looking at fire issues you would think wooden pallet supplier in Bangalore were more likely to be a fire hazard. However this is not always the case as plastic can burn twice as fast as wood and can produce higher temperatures when burning compared to wood. When looking to be cost effective wooden pallets are more cost effective.
Look Here for getting more information related to Pinewood Pallets.
Related Content :- press wood pallets in bangalore, packaging material supplier in Bangalore, jungle wood pallets, heat treated pallets, export pallets