We take immense pride to introduce ourselves as one of the reputed manufacturers, suppliers and exporters of Pinewood Pallet. We source certified quality of woods from certified vendors of the market to make these pallets as per industrial standards. Durability, high strength and superior finish are the remarkable features of our Standard 4-Way Entry Pinewood Pallet. These 4-way entry pallets are broadly used in various industries for packaging purposes. Apart from this, clients can avail these pallets from us within committed time period.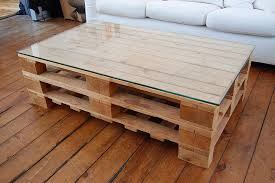 We are one of the prominent manufacturers and suppliers of Pinewood Pallets. Aided by a team of deft professional, we offer this range of pinewood pallets, which holds usage for loading purposes in multiple industries. These pinewood pallets are offered in different sizes and dimensions, in accordance with the specifications detailed by clients.
Features:
Durable
High load bearing capacity
High strength
We have a reliable firm engaged in manufacturing, supplying and exporting a quality gamut of Wooden Pallets. These are manufactured using quality grade raw material and high quality wood that are sourced from authentic vendors of the market. The pallets offered by us are widely used in packaging industry to provide the products at the customers' end without any defect.
With our expertise in this domain, we are able to offer a superior quality range of Pine Wood Pallets. Our offered pallets are manufactured using supreme quality wood that is procured from trustworthy vendors of the market. These are widely used to carry heavy loads and goods from one place to another safely. Moreover, clients can avail these pallets from us in varied sizes and shapes in order to meet their diverse requirements. The offered pallets are widely appreciated in the market for their attributes such as high load bearing capacity and high durability.
If you've ever ordered a large amount of product or even bought an item from the store, then you have come in contact with an item that was shipped using pallets. Pallets are normally square wooden structures that are used to carry supplies/products on top of them. The items are stacked on top of the pallet and are normally wrapped heavily in plastic to keep the stack from toppling.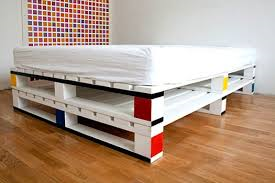 Pallets are used for shipping because without them you'd have two almost impossible options. You'd either have to ship all your items separately, which would take forever to load and unload or you could wrap all your items, but it would be impossible to load or unload because it would be too heavy to lift by hand, but products would be easily damaged using a fork lift. Using pallets is really the only way to go. There are a few different types of pallets including wooden and plastic. Each has their advantages and disadvantages for you to take into consideration.
The traditional structure for pallets is wood. Wooden pallets may not be pretty, but they're practical. Wooden pallets are easy to manufacture and are therefore cheaper to purchase. Wood is an easy material to come by and is easy to assemble into a pallet. Therefore you aren't paying for the cost of manufacturing the pallet as you would be with a higher quality pallet. Wood is very sturdy and you won't have to worry about your products being damaged by a collapsing pallet. If you're looking for a cheap, sturdy option, wood is the way to go.
Plastic pallets are not used as often as wooden pallets as they are a little more expensive. Sanitation is a major reason to use plastic pallets instead of wooden ones. If something were to spill on a wooden pallet, it would soak in and you'd have to worry about bacteria growing. Plastic pallets are easily washable and you don't have to worry about a dirty pallet for your clean items. Wooden pallets are also a breeding ground for insects. Insects love to live in and on wood. Plastic pallets keep insects away. Pallets made of plastic are also stackable. When stacked, they take up a lot less space than wooden pallets do. Wooden pallets have to stack on top of each other while plastic ones stack into each other.
Pallets are a necessity when it comes to product and goods services. Transporting items without pallets would be nearly impossible as your product could be damaged and/or it would take hours to load and unload (which is labor hours adding to your cost of shipment). When choosing a type of pallet that's right for you, you'll want to take into account the advantages and disadvantages of both wooden and plastic pallets. They are both widely used and work for different people and different items. It is up to you to decide which you would prefer to use.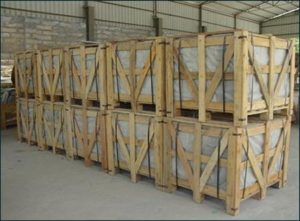 Consumers looking to purchase pallets of products can, sad to say, frequently end up getting ripped off. Quite often, the purchaser gets a pallet only to find that a large portion of the products are not able to be re-sold due to significant problems not mentioned by the seller. Stores regularly have products which are over-stocked or returned. Since they detest totally wasting all of these goods that remain functional and have simply no problems, shops work with wholesale pallet businesses to get rid of what they cannot sell. The retailer covers the products, packages it onto big pallets, and then markets it to clients in bulk at a very inexpensive price. Locating trustworthy pallet businesses, on the other hand, is challenging.
Pallet companies work by obtaining products from big retailers. The products might be overstocks, salvaged, or returned products that can all be repaired if damaged. Merchants work on a regular basis with pallet companies simply because they continuously have to transfer unsellable products out of the store and warehouses to make room for new products. As a result, sales executives for retail businesses normally have an index of pallet businesses they are doing business with often.
All these pallet companies have a good reputation for offering excellent service. If you discover products from a retailer you want to purchase on a pallet in bulk, find out which pallet companies the retailer use from the manager of the store and how to make contact with those businesses for pallet purchases. This is actually the easiest way to discover pallets for certain products.
Click Here for getting more information related to Press wood Pallets in Bangalore.