Pallets are useful and in many cases, and you must contact the pallet manufacturer in Bangalore to get the best quality pallets as they are an essential item in businesses and need to meet standards and be successful in their businesses. Basic pallets are constructed of heat-treated wooden products and formed in a box shape. Each pallet has specially measured openings to fit allow transport by forklift, pallet jack, front loaders or other devices for ease. There are also many different designs that can be customized as per user requirements. Pallets are also being attached to radio frequency identification technology to make tracking easier.
Pallets are platforms or stands that are used for transportation and storage of goods. They are used particularly in industrial applications like the export of chemicals, grains, pharmaceuticals, perishables, and others. There are different kinds of pallets used for various applications: rackable pallets that are suitable for multi-rack storage systems and non-rackable pallets that are appropriate for heavy weight storage applications at floor level. Wooden Pallet Bangalore can also design pallets to fit through standard doorways when necessary.
wooden Pallet Manufacturer has the capability to custom design pallets to meet the needs of their customers accordingly. Some companies are more diligent than others in checking the safety and integrity of the pallets' structure. To save money, you may be able to rent or buy used pallets but, be careful to look into the company's program and standards for recycling and repairing old pallets before diving in. Pallets are also categorized as static/ dynamic and light /medium /heavy /extra-heavy.
Pallets are used for storing goods at one place and also for taking goods from one place to another, as the factory to warehouse or warehouse to stores. These days, pallet manufacturer in Bangalore manufactures pallets using very advanced technologies to make them stronger and more durable. Some pallets are also insulated, which makes them ideal for storing perishables. Pallets can also be loaded or unloaded using special lifts and trucks, thus minimizing damage to the goods.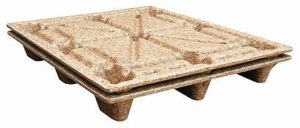 The pallet is a ubiquitous part of the transport industry. The pallets can be ordered online at exclusive pallet manufacturer in Bangalore websites. The internet is a good source for comparing prices and options of various products. Many sites provide information about pallets. They have been used for decades in the logistics industry to move goods and raw materials around the world, and although they are something that you put other things on top of, there is more to them than might be suspected.
Pallets are stands or platforms that are used for storage and transportation of goods. They are used particularly in industrial applications like the export of chemicals, grains, pharmaceuticals, perishables, and others. Pallet storage is generally for commodities that are highly perishable, like crops, vegetables, and fruits. Since these products cannot be piled directly upon each other, pallets are preferred; the pallets can be stored with each other, thus minimizing space considerably.
Browse here to get more information related to pallet supplier in Bangalore.
Related Articles: Pinewood Pallet Supplier In Bangalore, Export Pallet Supplier Bangalore, Wooden Crate Manufacturer Bangalore.